Have you ever been so busy that you spaced on the shopping list and forgot 1 or more things? I do it all of the time and by the time I realize it I don't feel like going back to the store. This usually leads to at least one of the following:
Running out of conditioner (because the shampoo always lasts at least twice as long) and having blah hair.
Running out of dish detergent (because the dishwasher is busted) and having a sink full of dishes.
Running out of laundry detergent and having to re-wear last weeks jeans… twice.
Running out of hand soap/toilet paper and having guests show up unexpectedly… every darn time.
This post contains personal opinions and affiliate links. I received products in exchange for sharing my thoughts.
I could go on and on but I'm sure you get the point and can relate. When I found ePantry I realized my woes were about to disappear.
What is ePantry
ePantry is small company that offers a subscription service for natural cleaning supplies and personal care products. They offer products from well-known brands at a discount from the list price. Brands include Method (my fave!), Acure Organics, Mrs. Meyers, Full Circle, Tom's of Maine, Preserve, Seventh Generation, and more. They even have an in-house brand.
ePantry offers a VIP service ($39.99 per year) that gets you free shipping plus 4 free, full-sized products per year. The free products are valued at over $20 each so it more than makes up for the VIP subscription cost. VIP members also get access to the VIP-Only Support hotline which means super fast responses to your questions and concerns.
If the VIP membership doesn't sound like something you want/need don't worry – it's not required to take advantage of the great discounts from ePantry. Non-VIP members pay a small ($2.99) shipping fee. You can also manage your subscriptions to make sure you only get what you need when you need it. You can even cancel recurring subscriptions if needed and ePantry sends reminder emails so you won't get any surprise charges.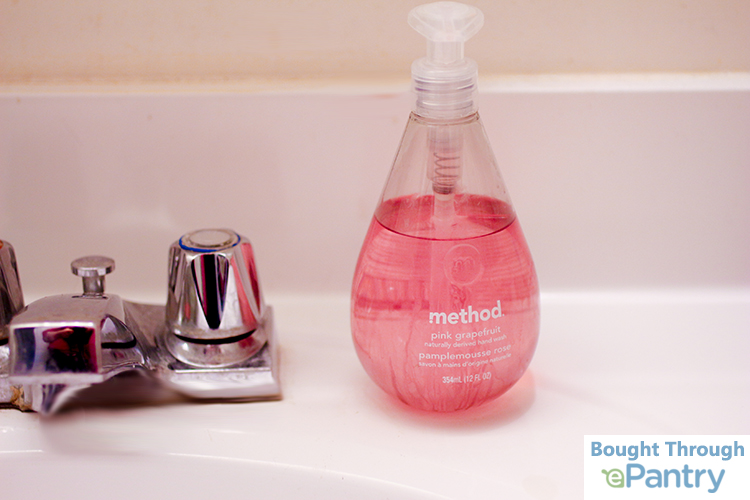 The ePantry website is easy to navigate and the selection of products is incredible. You can shop by category or by brand. If you know what you want you can use the built-in search function to find it. It really couldn't be easier to ePantry. With a service this great you can be sure you won't run out of the essentials ever again!
Because I know you're going to love shopping with ePantry I want to share this deal. Start shopping through this link and get $10 towards your first shipment!